7-Figure Network Marketing Champion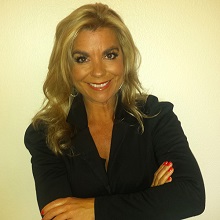 Amy Sever is an industry multiple 7-figure earner, with a reputation for building primarily one way; she grows people and teams from the ground, up. Amy says, "When my mentor told me to not focus on networkers already in the industry, I started focusing on networkers that didn't know they were networkers yet. Steve and I build 'farm teams', with a focus on developing and growing people."

Originally a Sports Massage Therapist, Amy got involved in the fitness industry, and in just two years won 1st Place in the North American Nova Championship and 2nd in the World Galaxy Competition.

With that same focus, she stepped into the industry of Network Marketing, within three years achieved multi-millionaire status, and began training for various companies across the U.S. and in Australia. During the year Amy and Steve spent down under, they trained in every major Australian city and maintained their stateside business using Skype through any available internet – even on cliffs hundreds of feet above the ocean!

Amy weaves her spirituality into how she nurtures and builds. And in fact has written a powerful book that has helped thousands of woman find freedom in every aspect of their lives, which is available on www.AmySever.com

Amy Sever's Network Marketing Training Series is available from www.AmySeverTnT.com.