Cracking the Code to Success in Network Marketing: The Fearless Networker, Master Prospector, Coach, Teacher & Trainer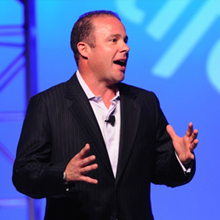 Todd Falcone speaks and trains on the subject of Network Marketing success and helps people move to a position of achieving Network Marketing Mastery®.

Todd consults Network Marketing company owners as well as coaches and trains top-level distributors throughout the profession. Todd has over 20 years of full-time experience in the field of Network Marketing and Direct Selling, and now devotes all of his time to teaching and educating on the subject. He has devoted his entire professional life to achieving expertise and mastery in the arena of Network Marketing. He has conducted thousands of conference calls, webinars and live events in front of tens of thousands of people in literally every country throughout the world.

Todd is also the President of Reach4Success, LLC and is the author of numerous articles and training programs, including Insider Secrets to Recruiting Professionals, How to Win in the Game of Prospecting, The Little Black Book of Scripts, and The Fearless Networker, just to name a few. Todd also hosts an internationally recognized weekly show called MLM Power Hour that he has been conducting for nearly 10 years.

Todd's candid, in-your-face approach to teaching success principles has captured the attention of literally tens of thousands of distributors worldwide who swear by his trainings and his "no frills" approach to teaching success. Todd is considered one of the hottest superstars in the training and developmental arena of Network Marketing.