Speaker, Coach, Organizational Consultant, CEO and Bestselling Author of Do You Have What It Takes?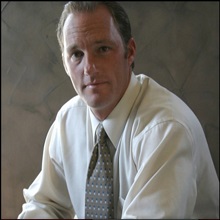 Walter Nusbaum is President of The Nusbaum Group and the author of the bestselling book, Do You Have What It Takes? The Critical Traits of All Successful People.

Walter has spent over a decade doing training and development with executives, business people, athletes, and non-profit organizations. He has spoken to and worked individually and corporately with managers and executives from a broad spectrum of organizations such as The Holly-Frontier Corporation, Buckeye Partners, Sandia National Laboratories, Holly Energy Partners, Pratt Industries, Williams Financial Group, the Ben E. Keith Corporation, Lockheed Martin, and many others.

Walter's academic background is in Strategic Management and leadership development. As a growth strategist, Walter focuses his time helping organizations develop their human capital from the executive level down to the front line employee so that they can successfully define and achieve their core objectives.

Walter is also a popular speaker who has spoken all over the country to sports teams, business groups, corporations, as well as religious groups and other non-profit organizations. He has taught, mentored, and coached dozens of executives through his executive and life coaching practice on topics such as strategic planning, organizational alignment, team building, developing trust, communicating effectively, managing conflict, and developing a performance driven culture.

Walter played competitive tennis through college and has also coached players of all levels for over 15 years. Walter uses many of the skills and strategies that exist within high-level competition to help individuals and organizations thrive in a competitive environment.